SmartRecruiters FaceCode integration
You can also invite the candidate for a FaceCode interview on the SmartRecruiters platform. To do so, follow these steps:
Open a job for which you want to invite the candidate for an interview.

Click Actions and select Change the status of 1 candidate.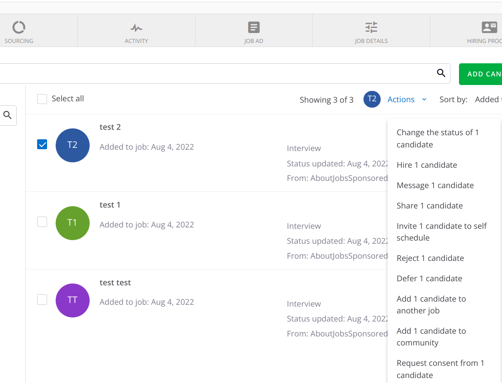 Select from the given list and click save:

Technical/Functional Interview (1)

Technical/Functional Interview (2)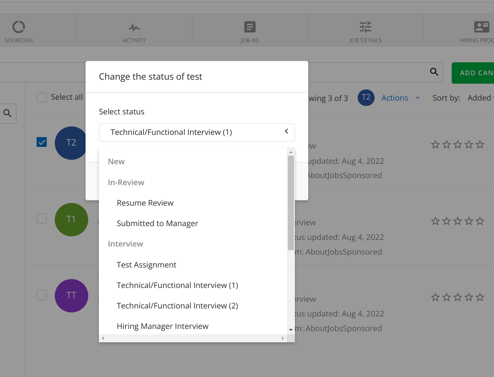 The interview link will be created and will be sent to the candidate. It will also be pushed under the notes section.