Setting your personal information
To set or update your personal information, follow these steps:
Enter your full name, official email address, job title, and contact number.

Click

Save Changes

.
You have successfully set or updated your personal information.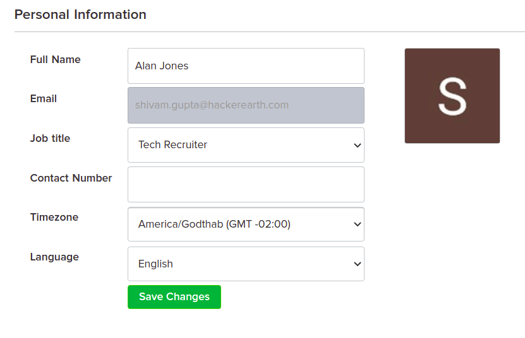 Changing your profile picture
To change your picture, follow these steps:
Click

Change Picture

.

Navigate to the folder in your system where you have stored your image.

Select the respective image.

Click

Open

.
You have successfully changed your picture.
Once you have set your picture, you cannot remove it.
Calendar integrations
You can connect to google calendar to receive emails and reminders about tests and interviews on HackerEarth.
For more information, see calendar integrations.