ATS integrations
HackerEarth Assessment is integrated with the following Applicant Tracking Systems (ATS):
These integrations allow a recruiter to conduct tests on the HackerEarth Recruit platform without leaving the ATS that they are using to track applicants.
Some of the ATS integrations are also integrated with FaceCode. The given table will tell you about our current ATS integrations with both FaceCode and Assessments.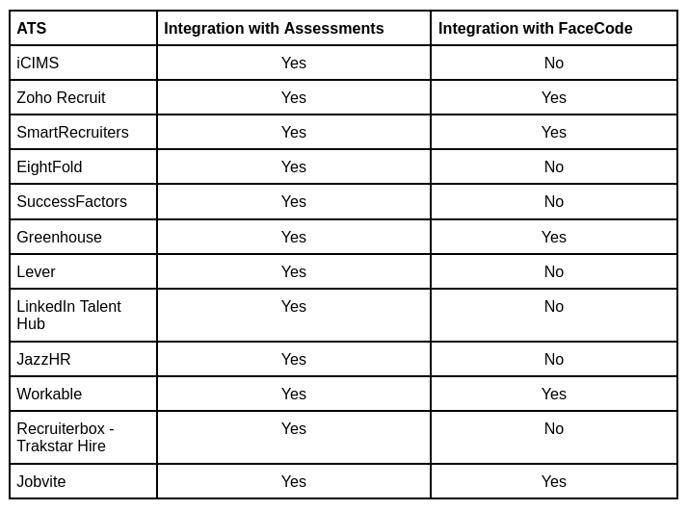 Features
These features can be used in all the ATS that are integrated with HackerEarth Recruit.
Recruiters can do the following:
These tasks can be completed only if the tests are published and the recruiter is using the same email ID that is used to log in to the ATS.
Can view tests created by the admin
View tests that the admin is part of
Check the status of a candidate with respect to a specific test
Invite candidates for tests
View a candidate's report for a specific test