Invite email template
By default, HackerEarth Recruit provides an invite email template that can be used by you to send invite emails to the candidates. This template can be edited by you at your preference. The invite email template is shown below.

It comprises the following strings, which will be replaced by text:
It is recommended that you do not remove these strings while composing your invite email.
The body of the invite email comprises the following information:
Test duration: Number of minutes within which the candidate should finish the test
Test link: Link to access the test
Login credentials: Login details of the test
Information: Important information regarding the test
Practice test link: Link to the practice test that helps candidates get familiar with the HackerEarth Recruit platform
Edit email invite template
You can also edit your email invite template by following these steps:
1. Log into your HackerEarth Recruit account using your admin credentials.
2. Click Assessments.
3. Navigate to the test for which you want to invite candidates.

Important: You must publish the test to be able to invite candidates.


4. Click Invite Candidates.
5. Click View details under the Email section.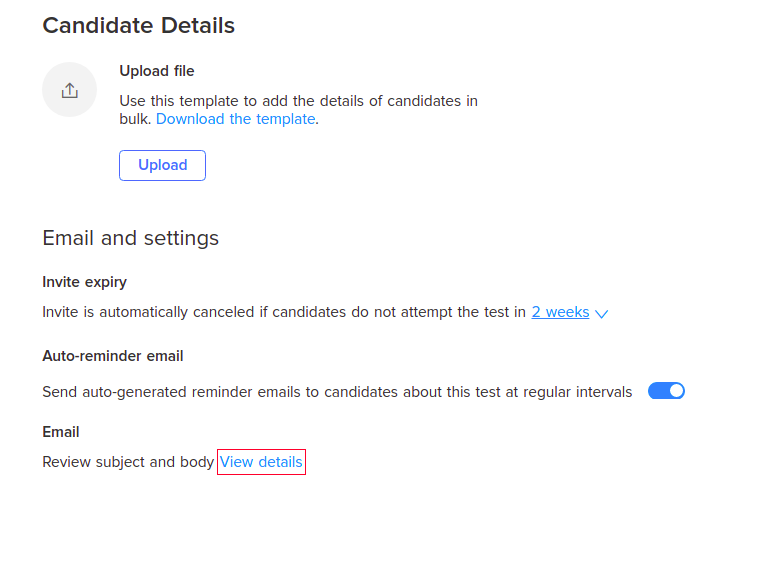 6. An invite email template will open up that can be edited by you. After you have made the changes, click Save.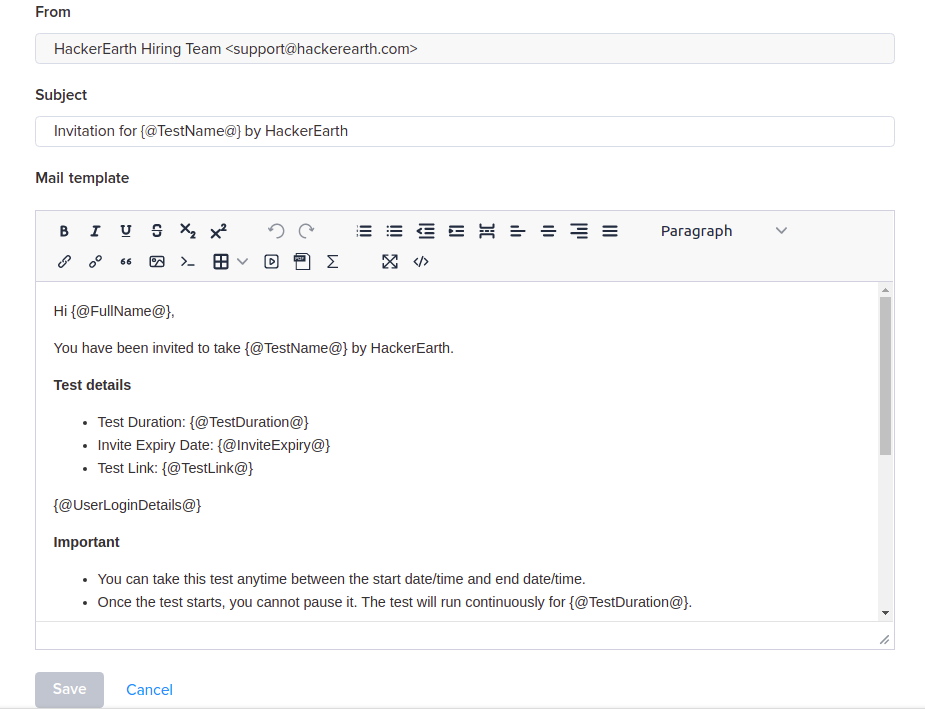 You can now invite candidates using the email template.