I am being prompted to enable my webcam, even though it is working fine. How do I resolve this issue?
When the network is unstable or has high latency, the webcam fails to record snapshots and the following error is displayed on the screen: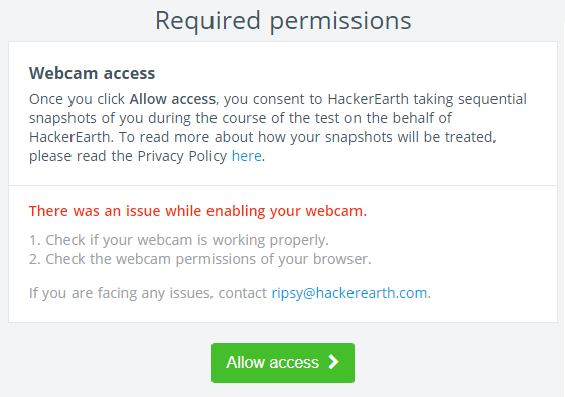 You can do any one or all of the following to resolve this:
Check your router and your Internet connection to verify your network stability.
Press Ctrl + Shift + R to refresh the page.

Check whether the camera is being used by other applications. If yes, then close the other applications and refresh the test page.

If the issue still persists, close the test window and launch again.
If this did not fix your webcam issue, contact support@hackerearth.com by creating a ticket from the

on the test page.