Scheduling interviews on FaceCode
Single interview link
What is single interview link?
We have now removed multiple links for the FaceCode interview and replaced them with a single interview link that can be accessed by both the candidate and the interviewers. We have removed the direct interview link and replaced it with sign in flow to increase the security on the platform.

When you will click on the single interview link, you will be redirected to the Login screen only if you are not logged in already.
Only the candidate and interviewers defined for the interview can access the link and join the interview.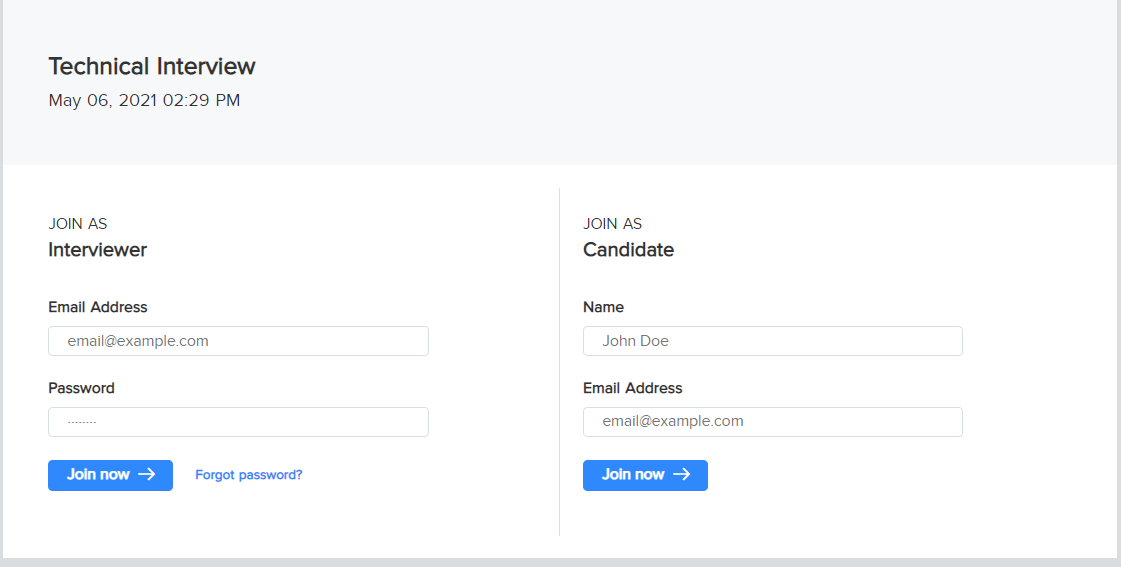 How to join as an interviewer
Existing interviewer
If you have already been an interviewer on FaceCode and are being prompted to sign in and do not have a password, click Forgot password to set a new password. You will be asked for your email id and you will receive an email containing the credentials required to log in.
This is a one-time thing as from the next time, you will directly join the interview.
First-time interviewer
If you are taking an interview for the first time on FaceCode, the interview invite received over email will have your credentials which are required to sign in to FaceCode.