Install HackerEarth App
1. Go to EightFold's AppMarketplace.
2. Search for HackerEarth and open the tab.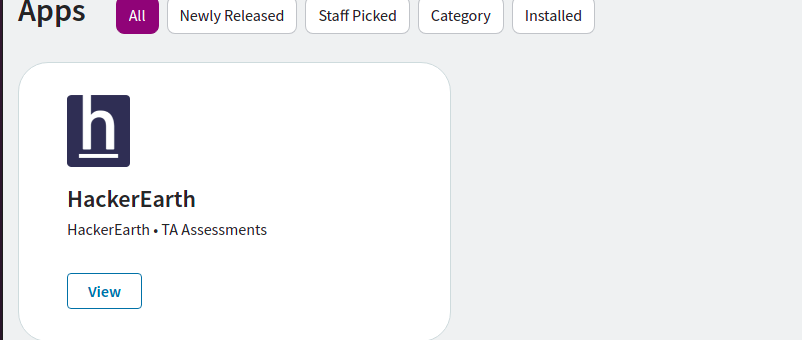 3. Click install. It will install the app.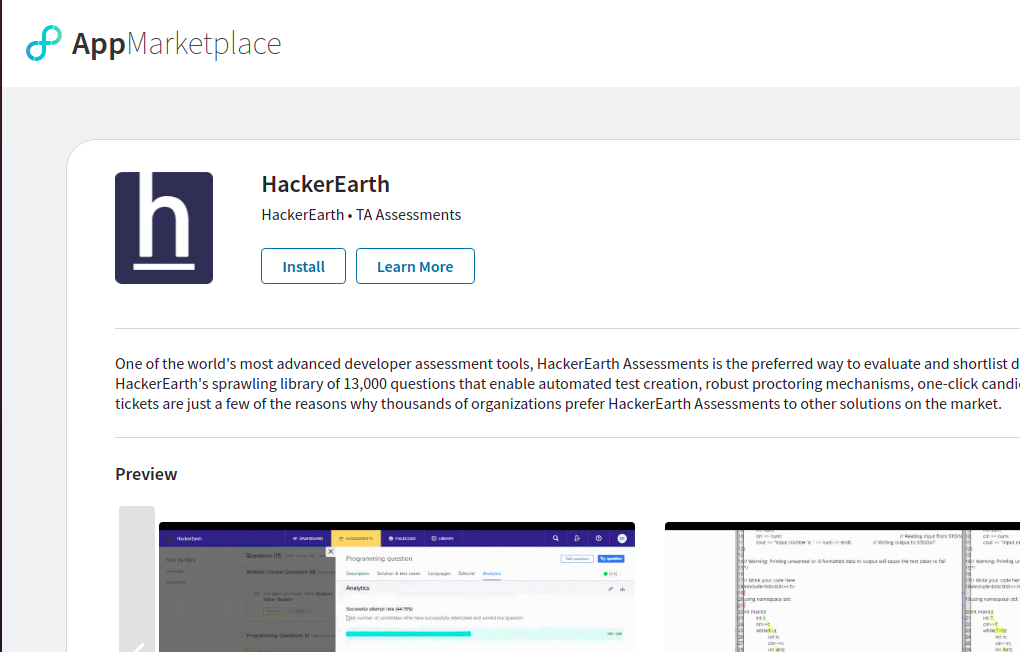 4. You will be able to see a form. Fill in the following details: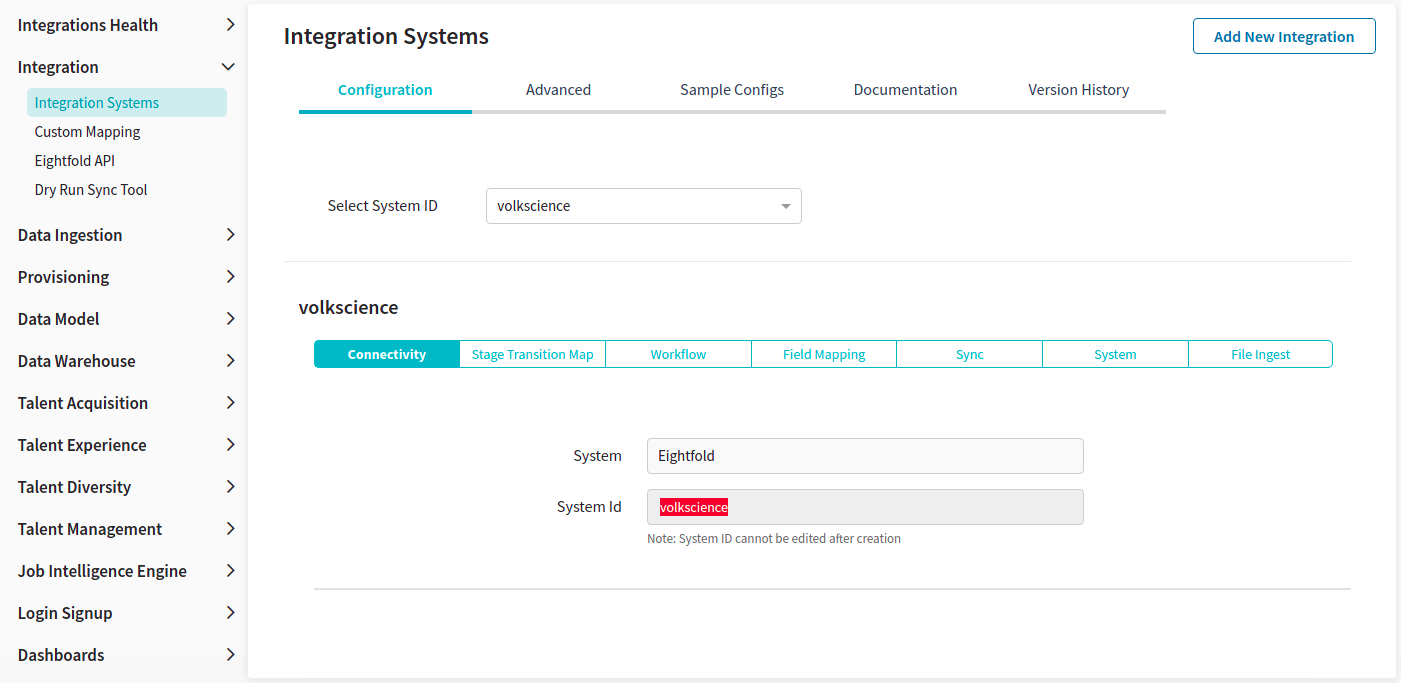 Stage as "Phone Interview" for Assessments and "Onsite Interview" for FaceCode

Fetch report delay is not needed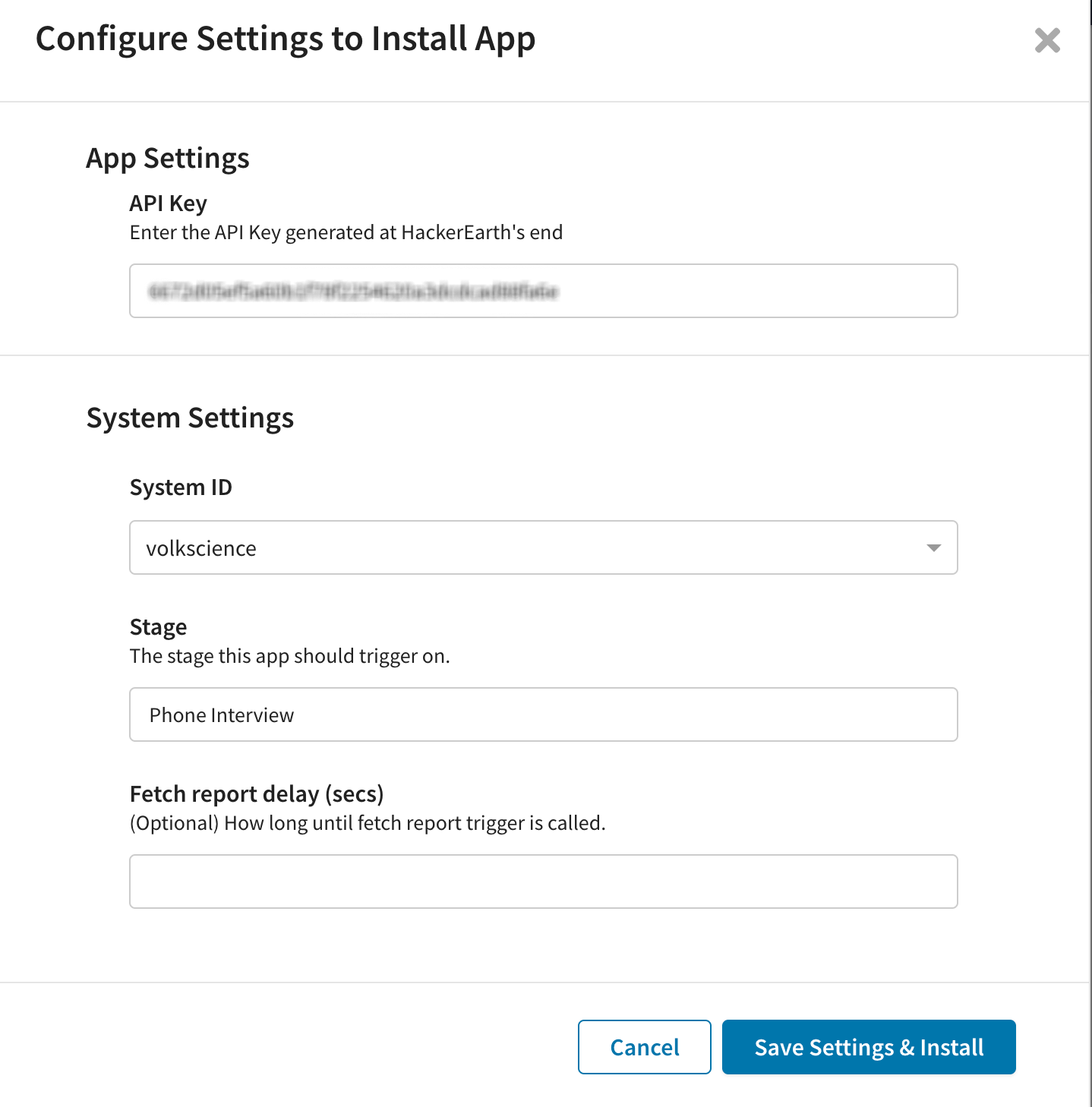 5. Select Admin Console -> Integration -> Eightfold API and copy the Auth Basic
6. The auth token would be of the format "Basic abcdefghijklmnopqrstuvwxyz". Copy only the part that is in bold.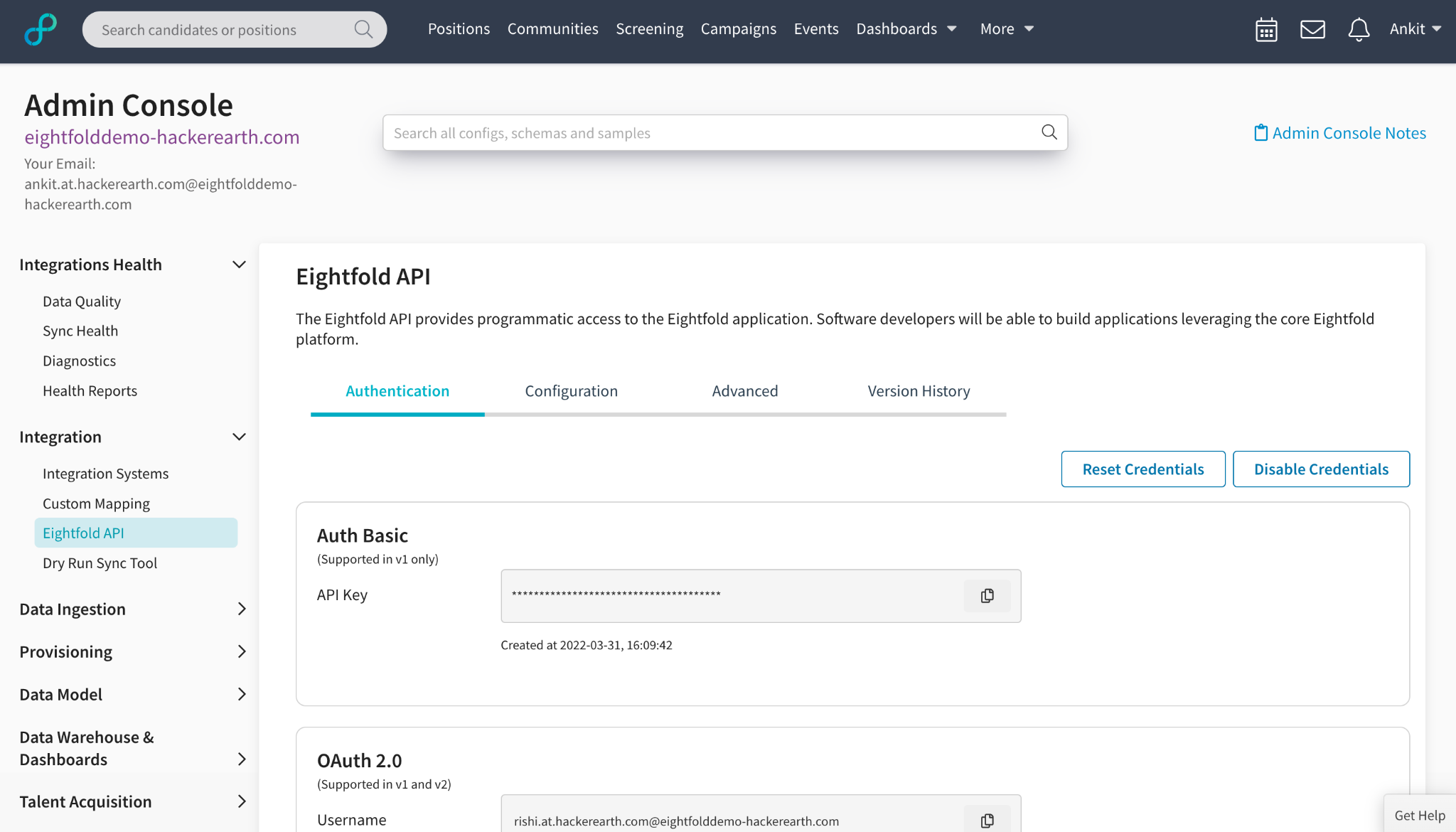 7. Go to HackerEarth's integration page and paste the auth token in the Access Token field and click Save.