Inviting candidates
Open the candidate profile.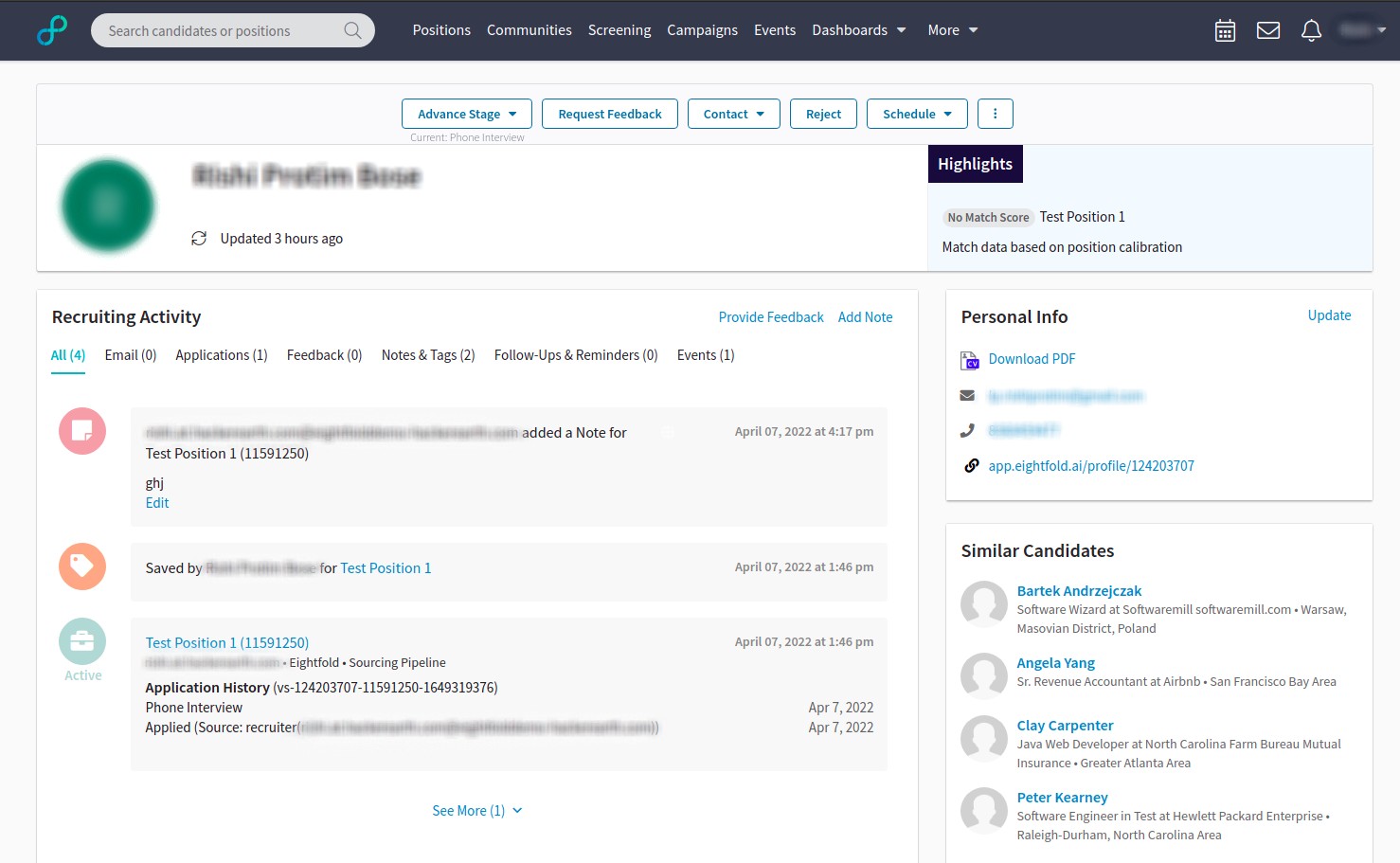 Click Advance Stage and select Phone Interview.

A pop-up screen will appear, with the list of tests from which you have to select a test for the candidate.


Once the test is selected, an invite with the test link will be sent to the candidate email and to the candidate dashboard as well.


When the candidate finishes the test, the report will be displayed on the candidate's dashboard.

This is how you can easily invite the candidates with EightFold.