Creating jobs on the iCIMS portal
You can create Jobs on the iCIMS portal by following these steps:
1. In the iCIMS cloud portal, click Create and select Job.

2. Add the relevant Job details.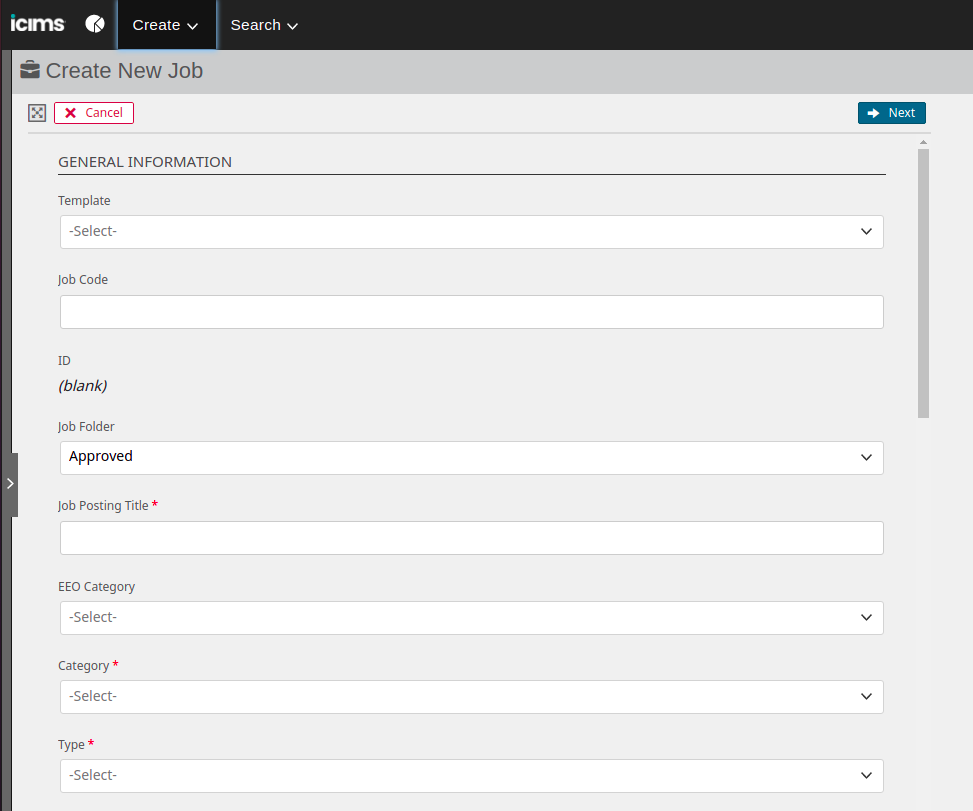 3. Under the Screening section, select Assessment Type.
4. Select the HackerEarth test that needs to be assigned for the Job and save it.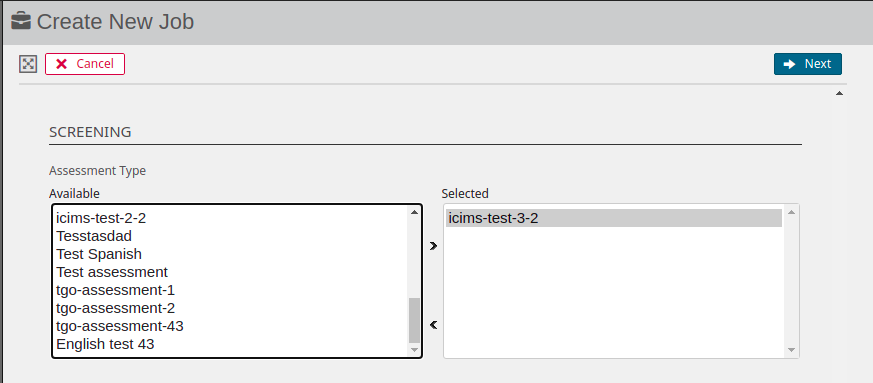 Note: For this, you need to create the test first in HackerEarth. You will create a test in HackerEarth and then events (Vendor Packages) will get pushed to your iCIMS cloud portal.
5. The portal also allows you to add multiple assessments for the job but HackerEarth only considers the first assessment and the invitation is sent for that assessment only.

Note: Resetting the invite/participation from the HackerEarth portal will not delete the previous reports at the iCIMS candidate dashboard.