Inviting Candidates on the iCIMS portal
You can invite candidates on the iCIMS portal, follow these steps:
1. In the iCIMS cloud portal, click Create and select Person.
2. Create a Candidate in the iCIMS cloud portal.

3. Now, you need to add a candidate and link him/her to the job. Click job and select More Actions.
4. Click Find Other Candidates.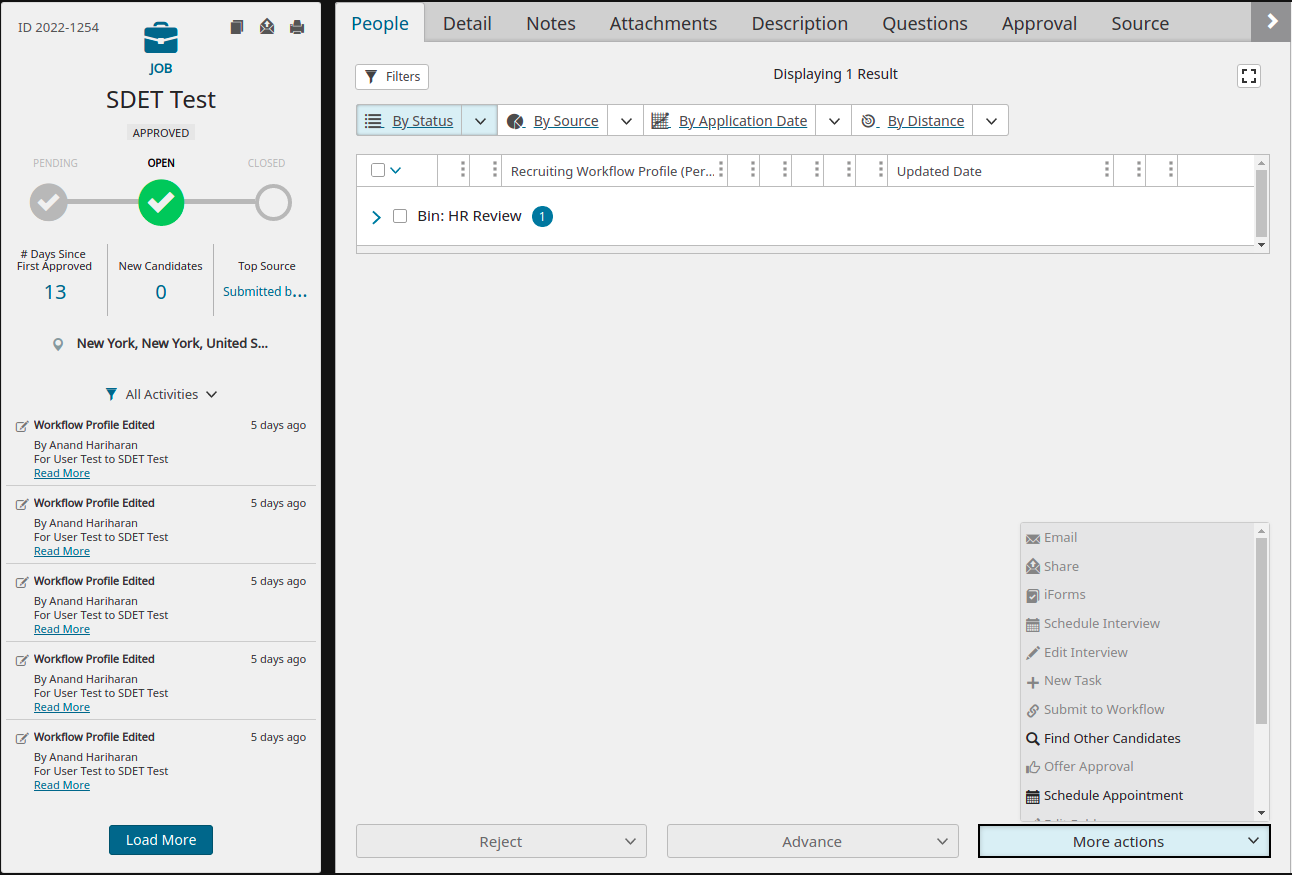 5. Select the candidate and Advance him/her to Send HE Test.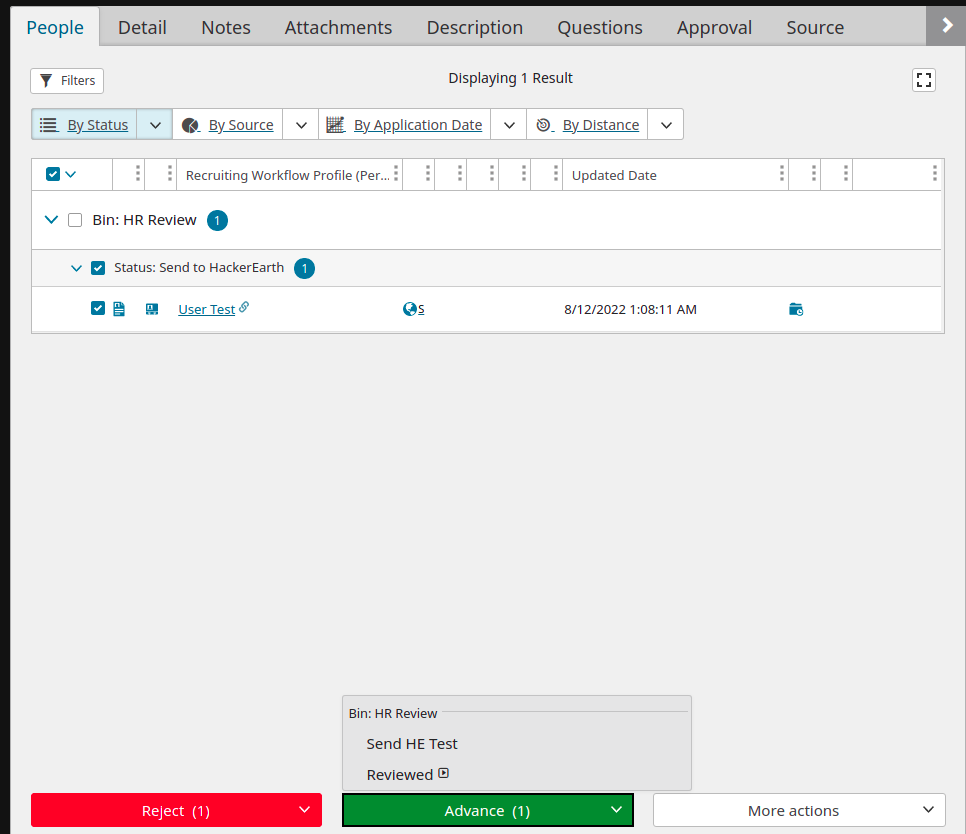 6. A pop-up window will appear, with a success message or an error message.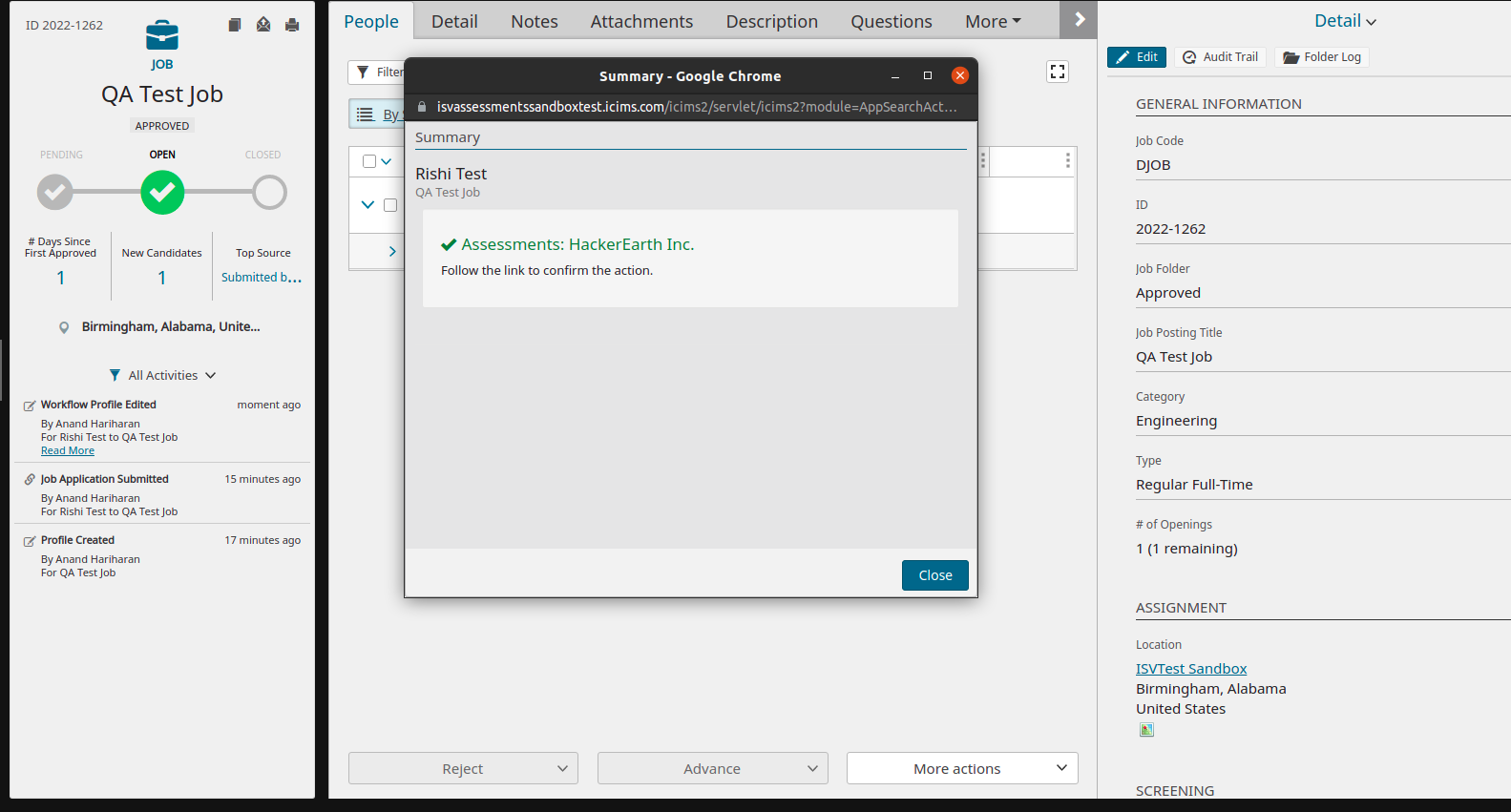 7. An invitation will be sent to the candidate through the mail.
8. Once the candidate finishes the assessment, the report will be pushed to the iCIMS cloud portal under the candidate dashboard.
9. Go to the candidate dashboard and click the Screen tab.

10. Now, click the Assessments sub-tab and you can see the candidate's report.
Note: If you wish to test the integration, do not send an invite to another admin. You can send the invite to the non-admin to test the integration.